Pegasus provides a multi–tiered package of asset management services since 2010
Headquarters in Zurich Switzerland. We incorporate investment and risk management and committed to accompanying every step of your financial journey with full, clear and unbiased guidance. We do not serve the agenda of any bank or institution, and do not sell or promote specific financial products. Rest assured, your financial success is our foremost, and only, priority.
Our team members are professionals with a cumulative experience of more than 50 years in the financial sector and asset management.
CEO, Relationship Manager &  Senior Portfolio Manager
Risk Management & Compliance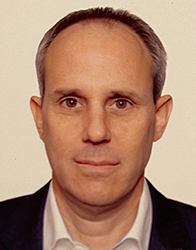 Mr. Ofer Neeman has amassed extensive expertise and experience in private banking, asset management, asset allocation, and investment tools since 2001.
Mr. Neeman worked in private banking for many years, gaining in-depth knowledge of the banking system in various countries, together with the many changes, opportunities, and challenges present in this field. Since 2010, he has been advising ultra-high-net-worth families with great success.
Mr. Neeman's professionalism and broad banking knowhow, combined with his experience in wealth management, taxation, legal structures, and supporting the next generation of beneficiaries, enables him to carefully analyze specific needs and create the best tailor-made solution for each client. 
Mr. Neeman is a licensed asset manager, financial advisor, investment advisor, and pension advisor. He holds a BBA and lives in Zurich, Switzerland with his family.